Walk Along a Palestinian Refugee's Journey Since 1948
Between 750,000 and one million Palestinians were forced out their homes in the years leading up to 1948, fleeing the unrest caused by Zionist militias that had come to Palestine to set up a Jewish state.
The Nakba, or Catastrophe, created what has now become the world's longest lasting refugee crisis with camps being set up in the West Bank, Gaza Strip, Lebanon, Jordan and Syria to home expelled Palestinians. Though they were due to be temporary structures, the camps became permanent and still stand today. As families expand, the camps have become overpopulated.
Walk along a Palestinian refugee's journey through the Nakba to the modern day.
Winter 1948
In November 1948, six months after the state of Israel is declared, the new Israeli army arrives at your village, the Palestinian Christian village of Iqrit. They tell you and your neighbours to evacuate the area for safety reasons, and you do so - after receiving a promise you can return when the army have completed its operations in the area.
Most of your neighbours have been transferred to a nearby village. They all believe that it will be a matter of two weeks before they can return home. You stay with relatives nearby awaiting clearance to move home with your new husband - you got married just before the State of Israel was born.
But the two weeks pass and repeated requests to return are not granted. The area is declared a military zone which means you are not allowed to return.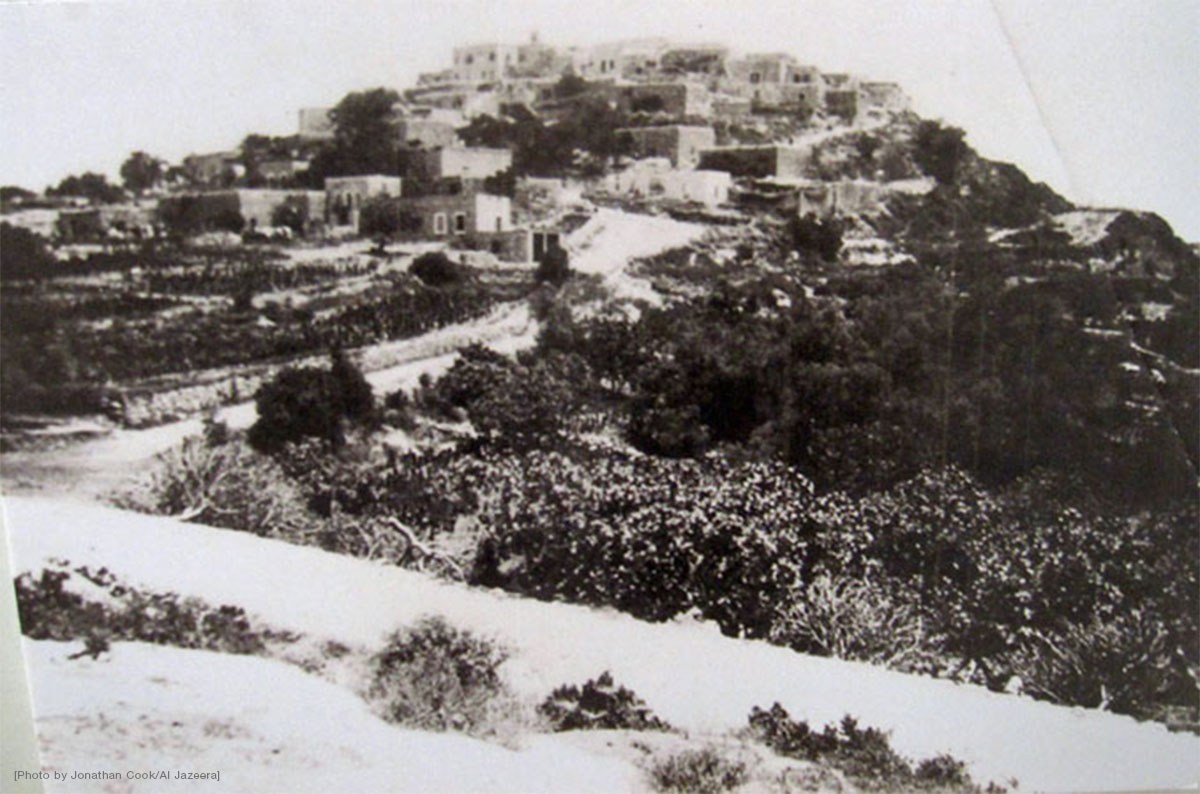 Summer 1951
Instead of two weeks, it's now almost 3 years since you left your home. You still cannot return to Iqrit.
You take your case to Israel's newly constituted Supreme Court and, in July 1951, it rules that the evacuation of your village was illegal and says that the residents must be permitted to return to their village.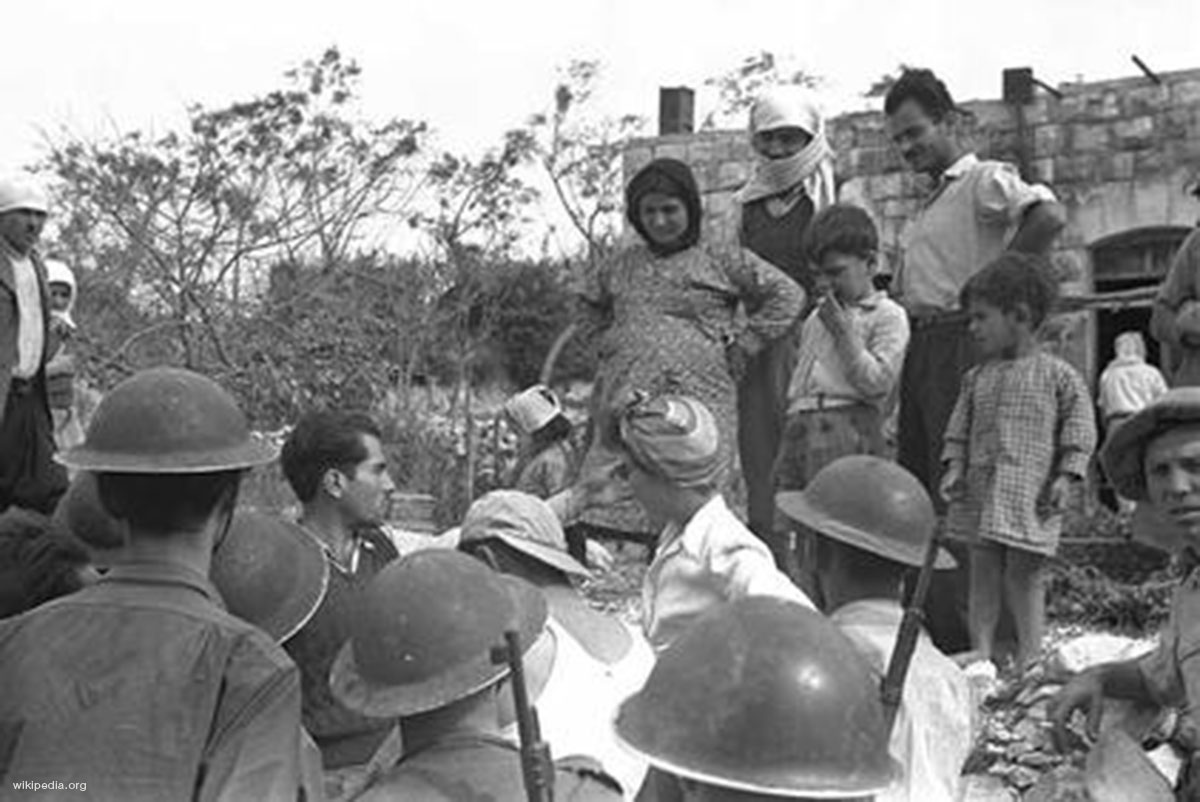 Christmas Eve 1951
On Christmas Eve 1951, Israeli troops destroy the village, leaving only the church still standing. The houses are turned to rubble and the residents further scattered.
Your village was just one of the 418 Palestinian villages that were demolished and whose residents were forced to move during and following the 1948 war, which resulted in the establishment of the State of Israel.
You are part of the 35% of Christians in pre-1948 Palestine that were made refugees in what is called the Nakba, or catastrophe.
Despite returning to Iqrit just two weeks ago, you have to flee again. All the villagers scatter; your brother-in-law takes his family to another part of northern Israel, your husband's parents go with him and your siblings are also spread around.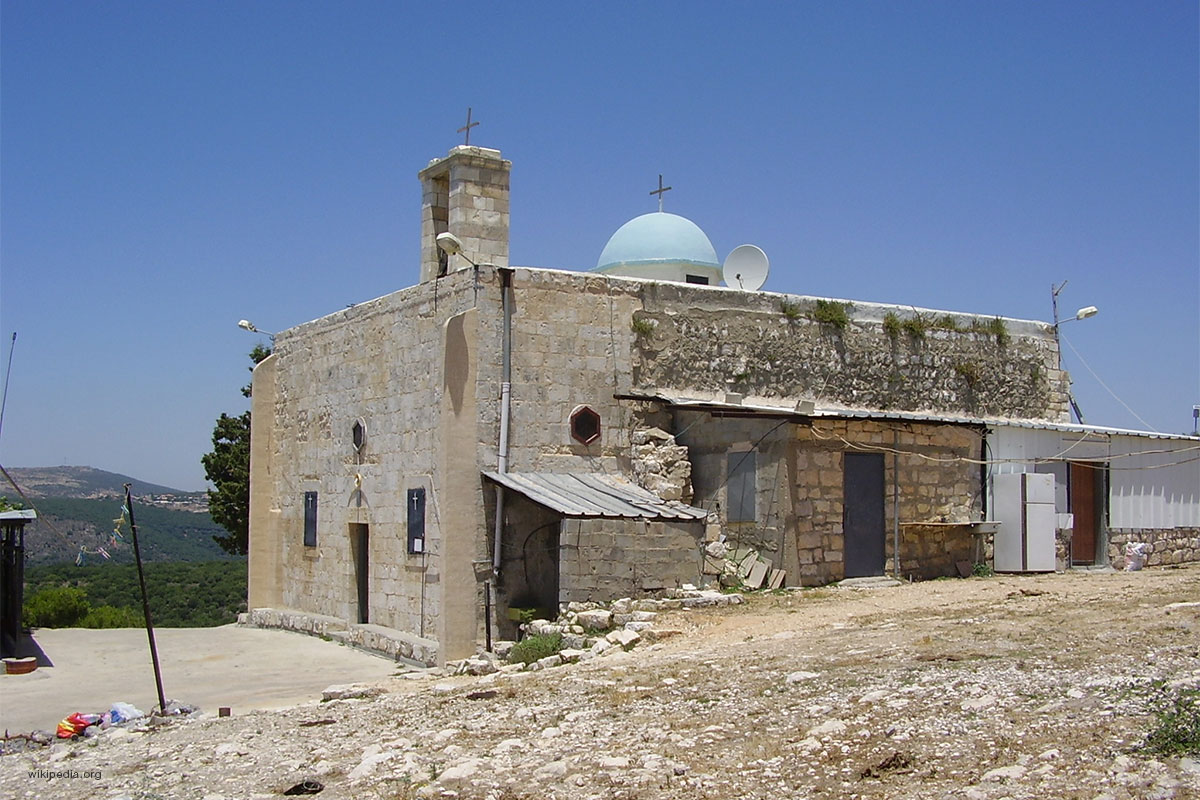 Journey onwards
With the possessions you managed to salvage you go towards Bethlehem. This is unlike many of your family, friends and neighbours but it is a key place for your religion and you feel that you need to be close to God at a time like this.
Searching for a safe haven, you eventually find yourself at the Aida refugee camp in Bethlehem. The Aida refugee camp is one of 58 recognised Palestinian refugee camps that still exist today in Jordan, Lebanon, the Syrian Arab Republic, the Gaza Strip, the West Bank and East Jerusalem.
At the camp, established in 1950, you meet Palestinians from 27 other villages in the western Jerusalem and western Hebron areas. Initially, this camp started as a safe zone with the promise that the refugees could return to their villages after the conflict was over. At this time, the camp hosted 1,125 refugees living in 94 tents.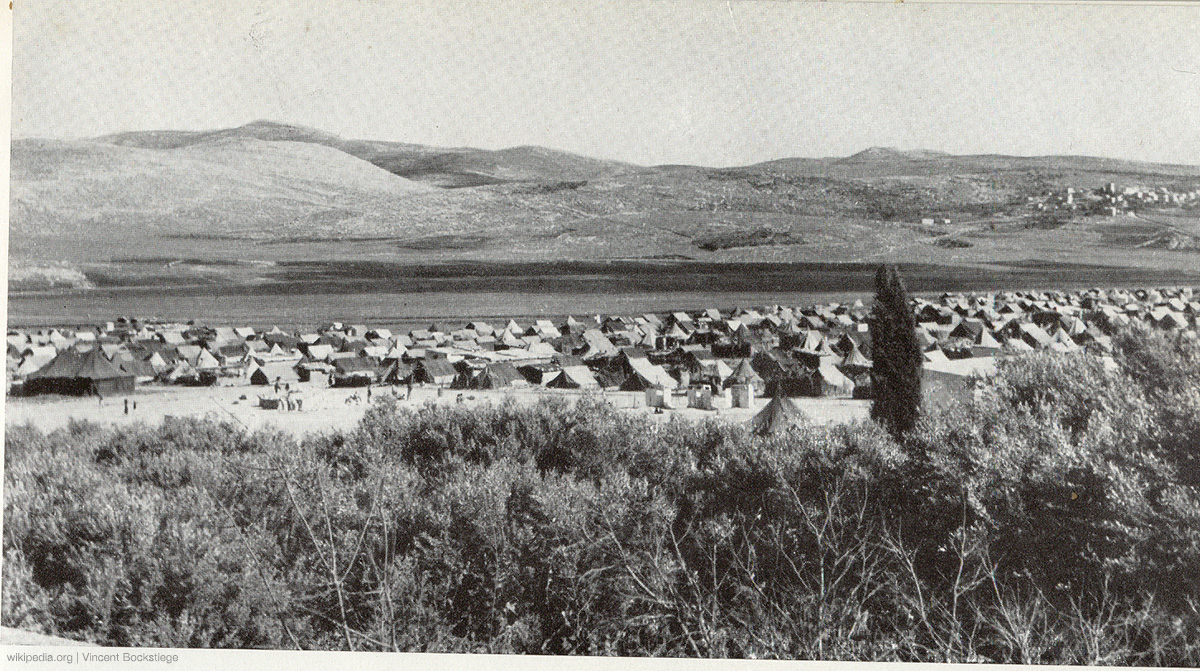 The war ends
When the war ends, you still can't go home and rebuild your life in Iqrit.
Where you now live, the West Bank, was formally annexed by Jordan on 24 April 1950, giving all residents automatic Jordanian citizenship. Around the same time, Israeli pass the "Absentee Property Law", making you doubt what would be left of your home if you did return. The 1950 law classified every citizen or persons that owned property in Israel but were present in an "enemy" territory (such as the West Bank) as an "absentee", therefore allowing the Israeli state to become the custodian of the property.
But then, just two years later, in 1953, the State of Israel seized Iqrit's lands under the Expropriation for Public Purposes Law - a law which allowed such land takeovers for defence or agricultural development purposes.
Stay in Aida
You still hope it will only be a matter of time until you can return home. But Aida is getting overcrowded now with new arrivals, and you are hoping to seek out better accommodations for your family.
Meanwhile you hear from family members who remained is the Israeli-controlled lands. They are subject to extreme restrictions and live under the shadow of martial law. Sometimes they protest outside government buildings and some members organise sit-ins in Iqrit to call for their right to return, but this seems to only lead to broken promises from officials that couldn't care less.
With your husband, you decide to try to leave Aida for a better area.
Leave Aida
You could move, but you still hope it will only be a matter of time until you can return home.
But it is also dangerous to try to go elsewhere. According to figures from Badil, from the end of the 1948 war until the Suez crisis of 1956, Israeli forces killed some 5,000 Palestinian refugees trying to return to their homes inside Israel.
Meanwhile, life in Israel for the members of your family who remained is not good. They are subject to extreme restrictions and live under the shadow of martial law. Sometimes they protest outside government buildings and some members organise sit-ins in Iqrit to call for their right to return, but this seems to only lead to broken promises from officials that couldn't care less.
1967
It's 1967. You have now been living in the refugee camp for 19 long years.
In the time you've been in Aida refugee camp, you've had three children. Your youngest, Mona, is just five. All of them have only known life in the camp.
You have a modest structure to call home, but it still doesn't feel like it to you. You have to rely on handouts from UNRWA despite the fact that your family owned a significant amount of land in Iqrit which they cultivated crops on. The plan was that your children would take over the land, which was a great source of pride.
Instead, your two sons and daughter go to schools run by UNRWA and your husband helps out as a labourer on Israeli construction sites. In Aida things have been a great struggle.
This year war breaks out, again. By the time the 1967 war comes to an end, Israel occupies the West Bank, including East Jerusalem, and the Gaza Strip (OPT), as well as the Syrian Golan Heights and the Egyptian Sinai. According to figures from Badil, more than one-third of the Palestinian population of the OPT were displaced during the war. Half of them (193,500) were refugees of 1948 displaced for a second time, while 240,000 were displaced from the West Bank and the Gaza Strip for the first time. Up to 95 per cent of these displaced persons went to Jordan, while some found refuge in Syria and Egypt.
Occupation
According to figures from Badil.org, more than one-third of the Palestinian population of the OPT were displaced during the war. Your brother, Yosef, who fled to another part of the West Bank after the Nakba, was one of those displaced in what is known as the Naksa, and ended up in Syria. At the time, Palestinians were being forcibly removed on buses or forced to sign papers saying they voluntarily left.
Yosef hoped he would be able to come back soon but, in September 1967, Israel conducted a census in the West Bank, East Jerusalem and the Gaza Strip. Only Palestinians registered in the census were considered by Israel to be legal residents of the occupied territories. It is estimated that 60,000 West Bank Palestinians were abroad at the time of the war and so were not included in the census.
Meanwhile, following the occupation of the West Bank, the Israeli military commander published the Proclamation Concerning the Takeover of Administration by the Israeli Defence Forces, which established military rule in the area. The military commander declared himself the new sovereign of the area and assumed all authorities of "governance, legislation, appointment and administration with regards to the area or its residents".
A system of military laws and orders began to govern every aspect of the lives of Palestinians living under Israeli control, from having to inform the Israeli military in-order to move a telephone to the outlawing of protests, or even waving flags. Israel established its first five military courts in Hebron, Nablus, Jenin, Jericho and Ramallah to punish those breaking the laws.
Years pass
Since 1967, Israel began building Jewish settlements on the land not given to them under the UN Partition Plan. This leads to more displacement - estimates for the years 1967-1987 for example indicate that some 21,000 Palestinians a year were displaced.
During the same period, an estimated 1,560 Palestinian homes were demolished. UN resolutions condemning the settlements do little to stop their growth. The Israeli military government also arrests and detains more than half a million Palestinians in the OPT.
Daily life is becoming more and more controlled, and even reading certain books becomes banned - 1,600 books were banned by the Israeli authorities in the OPT during this time. In Aida, things are getting even more cramped as life continues to get more restricted as a result of the occupation. The Israeli settlement of Gilo, which is officially established in 1971, is expanding on Aida's small amount of land.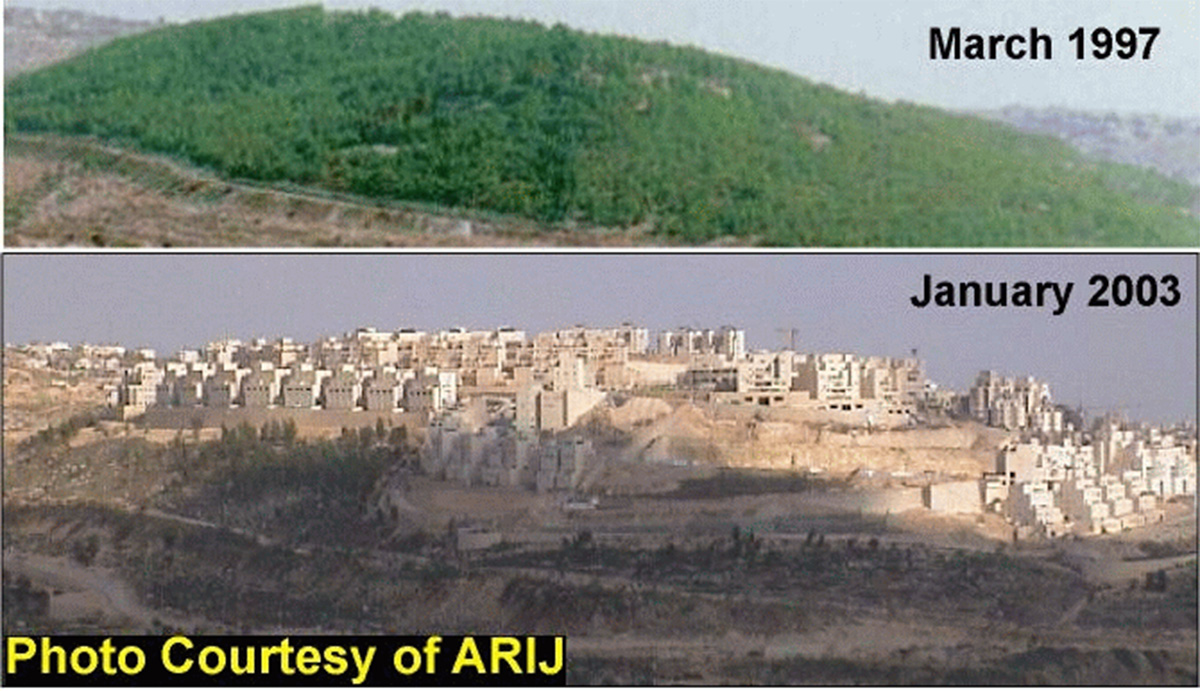 Campaign against the occupation
You campaign against the continuing difficulties, joining one of the Women's Committees, popular committees that worked in the knowledge that strengthening women's roles in the struggle would help its success. But military laws control everything you do and even minor resistance against the occupation has serious consequences.
After a neighbour gets arrested, you draw back a little.
Continue with life
Life is tough but you have no choice but to continue. It's now 1982. You are now in the 34th year of your stay at the Aida Refugee Camp.
News breaks about massacres of Palestinian refugees in Lebanon. During Lebanon's civil war and a few months after Israel's invasion of the country, hundreds of members of the Phalange party - a Lebanese Christian militia - in collaboration with the Israeli army, slaughtered about 2,000 Palestinian refugees, mostly women, children and the elderly, in the Sabra and Shatila refugee camps located in Beirut.
You knew a number of people that fled towards Lebanon in the Nakba and struggle to find a way to contact them to check they're okay.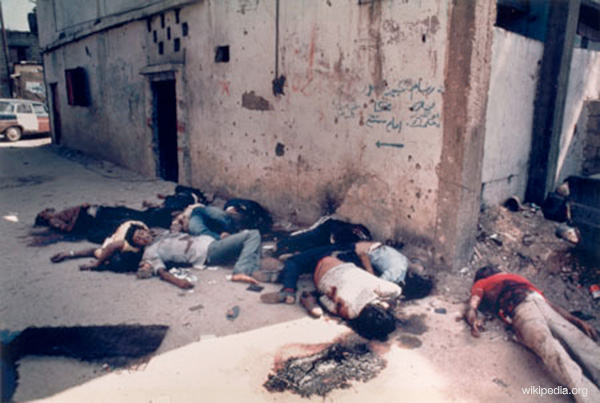 1987- The First Intifada
Palestinians, tired of occupation and oppression, start to organise resistance on a mass scale. While the continuing repression was the catalyst for the rise in resistance activities, an incident involving a jeep in Gaza acts as the straw that breaks the camel's back.
Protests and methods of civil disobedience start spreading like wildfire. The refugee camps become hubs for resistance activities and in Aida, curfews and gunfire soon becomes common place. In Beit Sahour around the corner, residents refuse to pay taxes and Israel punishes them with demolitions and sieges.
The price for resistance is high; soldiers, gun-fire, mass arrests are now an everyday occurrence. And no-one is safe - according to an estimate by the Swedish branch of Save the Children, as many as 29,900 children required medical treatment for injuries caused by beatings from Israeli soldiers during the first two years of the Intifada alone. Nearly a third of them are aged ten or under.
Your children are now grown up. Your second son, Moosa, is in his early twenties. As a young Palestinian who has only known occupation, Musa is keen to join in the resistance.
Today there are particularly violent clashes happening nearby and he is due to join them with some friends from the camp.
You try to stop your son from joining the resistance
You try and stop him. You fear for his life, but Musa argues that he is 21 and keen to contribute to the resistance. He tells you not to worry, he's going to help Palestine.
Let Musa leave
You watch as Musa walked out the door. You spend the minutes fretting about his safety, even though he told you not to worry. Time ticks by and eventually you hear a commotion in the hallway.
It's Musa.
But he is not walking through the hallway. He is being carried in by his friends.
They take him into the front room and lie him on the sofa. It's only after seeing your husband's reaction that you realise what has happened. Musa is dead.
Everything seems surreal and the room begins to spin. You prepare to hold his funeral the next day but the Israeli military try to force you to hold it at night, a common occurence during the First Intifada.
You Defy Israeli orders
In an act of defiance, your family decides to hold the funeral during the day. People flock to pay their respects and you feel glad that you could celebrate Musa's life surrounded by so many well-wishers.
After the ceremony, many of your son's friends, pumped up on anger at the loss of life, decide to protest near a military checkpoint. They throw stones at the heavily armed guards, an enduring image of the First Intifada, who respond with extreme force.
Sadly, one of your son's close friends is rushed to hospital after being shot in the chest. He doesn't survive the journey and the next day you pay your respects to yet another mother who has just lost her son.
You wonder if your son's death was in vain.
The intifada ends. What does the future hold?
The intifada has ended, but the scars still remain. You miss your son on a daily basis. More than 1,000 Palestinians have been killed by Israeli forces, including 237 children under the age of 17. Approximately 120,000 Palestinians were imprisoned by Israel during the First Intifada and many remain behind bars.
You hope peace is on the horizon. In 1993, Israeli Prime Minister Yitzhak Rabin and PLO leader Yasser Arafat meet on the White House lawn for a ceremonial signing of what is called the Oslo Accord. In 1995, Oslo II is also signed.
Under the Oslo Accords, the West Bank is split into three areas: A, B and C. The Palestine Authority, a new interim body, is given apparent full control of Area A, the smallest chunk of land, while Area B comes under shared control and Area C falls under full Israeli control. The idea is for a final status peace agreement to be reached within five years, and all areas to fall under Palestinian jurisdiction.
While you celebrate the possibility that there will be a viable State of Palestine, a lot has been given up. After the Oslo Accords, the majority of Aida camp is categorised as Area A and so falls under Palestinian control, while some of its periphery falls under Israeli control in Area C. Checkpoints have been erected and a permit system has been created, making visiting Jerusalem difficult.
Missing home
You still miss Iqrit. The camp is where you live, but it is not home. Like others displaced in the Nakba, you carry the key to your home with you - a symbol of return. But you know living in Iqrit would not make all your problems dissapear.
You hear about the hardships faced by your brother-in-law who fled to another part of Israel. Even today, according to the Palestinian-Israeli human rights organisation Adalah, Palestinian citizens of Israel must contend with approximately 50 discriminatory state laws and bills.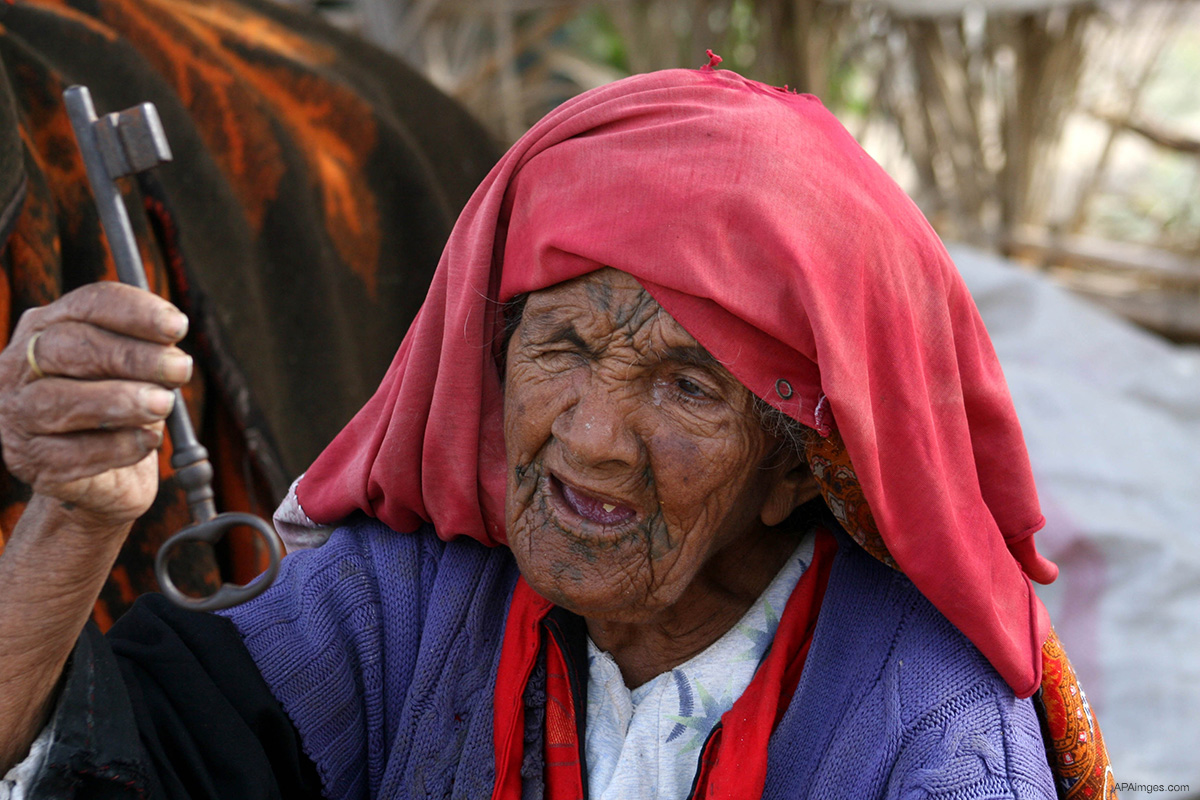 2000 - The Second Intifada
It's now been 52 years since you had to flee Iqrit, your home.
Things are still tense politically in Palestine, despite efforts to reach peace. Ariel Sharon's visit to Al-Aqsa Mosque flanked by a 1,000-strong security force have lit the flames of a Second Intifada.
Against the backdrop of years of failed negotiations it is the final straw for disenchanted and frustrated Palestinians that only saw concessions from the Oslo Accords.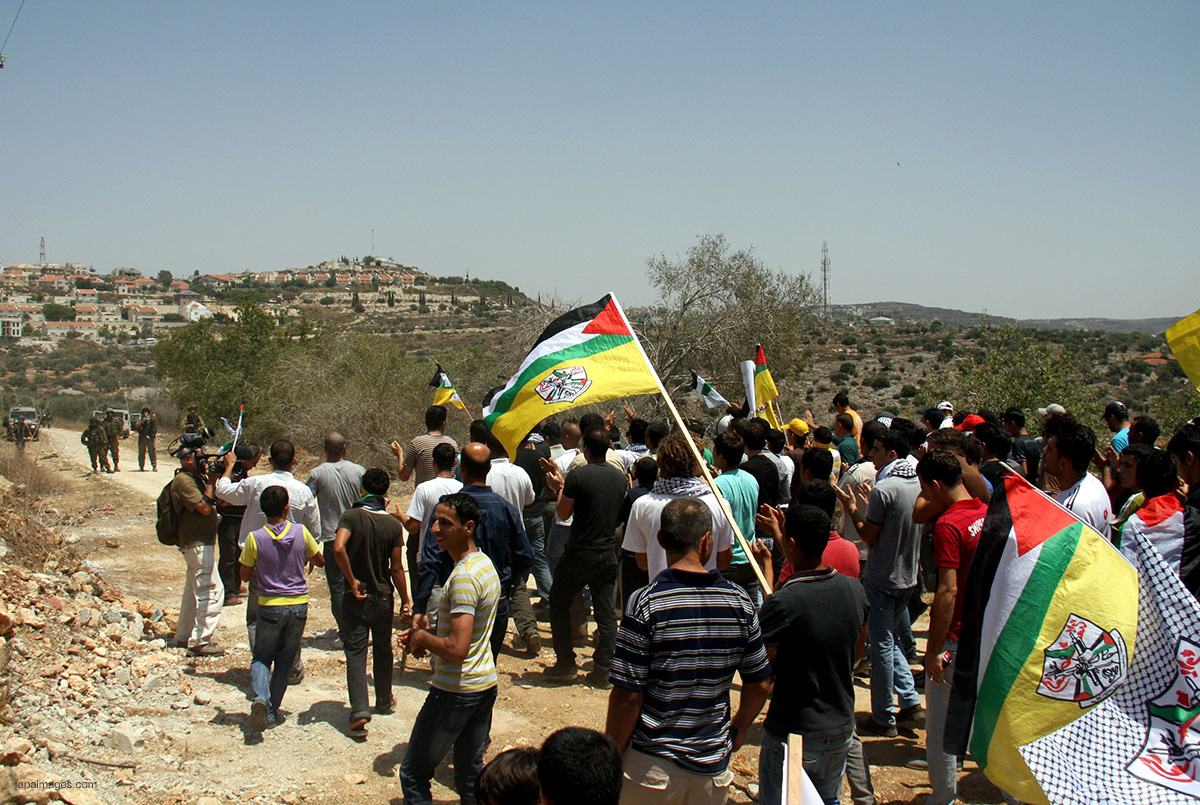 The intifada years
Israel launches "Operation Defensive Shield" on 29 March 2002 with the reoccupation of the city of Ramallah, followed soon after by other Palestinian cities, with the longest seige in Bethlehem which lasted over 40 consecutive days.
In Aida, things are very difficult - the army imposes long curfews and the sound of gunfire is everywhere. If you leave your house when the curfew is on, you risk getting shot by soldiers in watchtowers, which means you can't even go to the shops and pick up bread to sustain your family. The military encampment overlooking your home has expanded to take over several Palestinian-owned homes and businesses.
The Church of the Nativity, a very important site to your faith, has been put under siege for over a month by Israeli forces, leaving it scarred with bullet marks. Some of your neighbours are involved.
The wall arrives
Construction of an eight metre-high concrete and wire wall in Aida Camp begins in 2003. Israel has suffered from a number of attacks and they claim the wall is aimed at preventing them from happening. The majority of the wall has been constructed across the 1949 Armistice Line - or Green Line - inside the West Bank. It also severs you from Jerusalem, a city of great significance for Christians. Entrance to the city is subject to a strict permit system which keeps it out of bounds for most Palestinians.
Many of the men in the camp, including your husband, have been forced to work informal construction jobs in the Israeli job market over the years. These new movement restrictions mean they struggle to continue to find employment and the Palestinian job market fails to absorb them.
This heightens unemployment rates in the camp, and has a direct and quick impact on families that are already struggling to get by. Your husband is in his late 60's but, with no pension to fall back on or family business to keep you afloat in old age, he has had to keep working. Israeli employers, concerned about work production levels, are already unsure of hiring him for the hard construction jobs as a result of his age.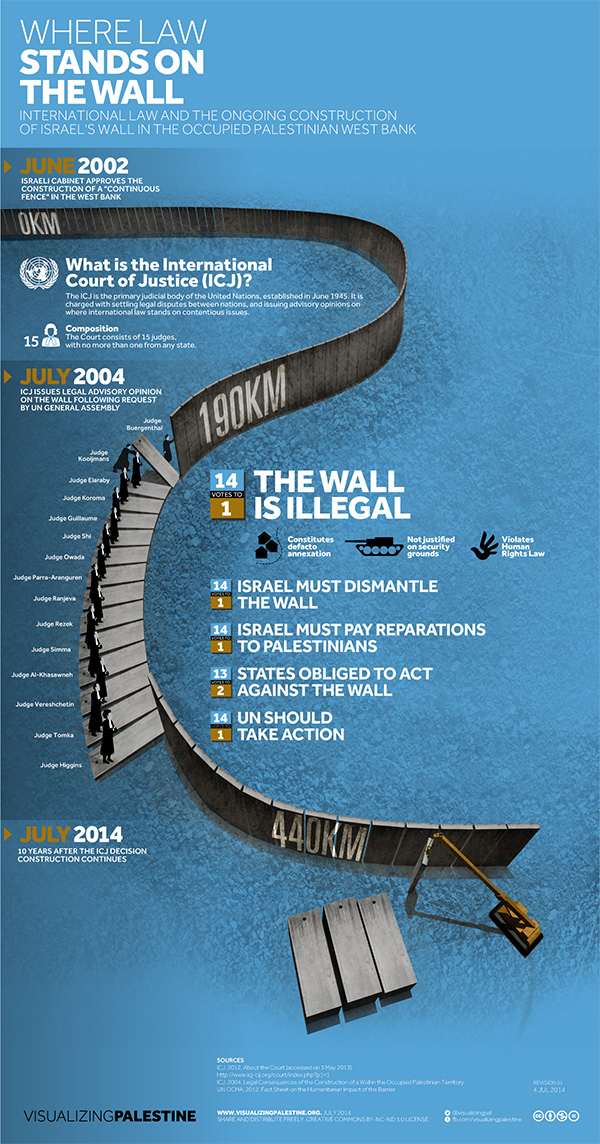 You both decide he should stop working
This latest barrier means his working life will most certainly be over and you'll have to find a way to get by. You begin to increase the number of lessons you are giving your neighbours' children who are struggling with Arabic, while your husband offers to do odd repair jobs.
Wedding bells
There is cause to celebrate; your grandson Fareed is to marry a young woman from East Jerusalem. Sadly the wedding will be in her home village in East Jerusalem and West Bank ID cardholders, like yourself, require a permit to enter Jerusalem. To obtain a permit, a person needs to pass an Israeli security checking procedure. Since September 2000, these permits have been more difficult to obtain and can be cancelled without notice.
You also worry that the myriad of rules and regulations will make normal family life difficult for the newly married couple, even impossible. As a permanent resident of Jerusalem, your grandson's wife-to-be is passport-less, cannot travel freely across Israeli borders and cannot vote in Israeli national elections. For her, staying in the city is hinged on what is called the "Centre of Life Policy".
In December 1995, without prior notice, the Israeli Ministry of the Interior decided that permanent residency, unlike citizenship, was to be a matter of daily reality. The policy means to retain residency you must continuously prove that the centre of your life is in Jerusalem - all East Jerusalem Palestinians who had not lived there for seven years or more lost their right to after the 1995 decision. This means that his wife will not be able to live with him in the West Bank without fearing her residency rights will be revoked as her "centre of life" will no longer be in Jerusalem.
If she did move to the West Bank, like many Jerusalemites are forced to as a result of an artificial housing crisis brought on by discriminatory planning regulations, she will also not automatically receive a Palestinian ID card. At the same time, your grandson will also not automatically be granted the right to reside with his wife - the couple can apply for "family reunification" when he's 35 years old or over.
If they did apply for family reunification, which is normally a process that results in citizenship or permanent residency for the spouse in other countries, he will only be eligible to receive an army permit which has to be renewed annually and limits all their actions (children from 14 onwards who apply for family reunification also only receive this). Right of residency will not automatically pass onto their children and their mother will have to prove her centre of life is in Jerusalem before her child can be registered. Until she does so, their children will have no official residency status and will be exempt from certain social benefits.
There is some hope for change, Sharon announced his unilateral Gaza withdrawal plan, shocking many. The Israeli High Court has also ordered the rerouting of the wall to reduce Palestinian hardship and the International Court of Justice in The Hague has ruled that the wall is illegal, calling for it to be taken down.
You apply for a permit to travel to Jerusalem to attend the wedding
It's been weeks now, and you still have not heard back about the travel permit. Your grandson's big day has arrived, but you still don't have a permit. Failing to join the wedding, you now have to wait to see the pictures of their big day.